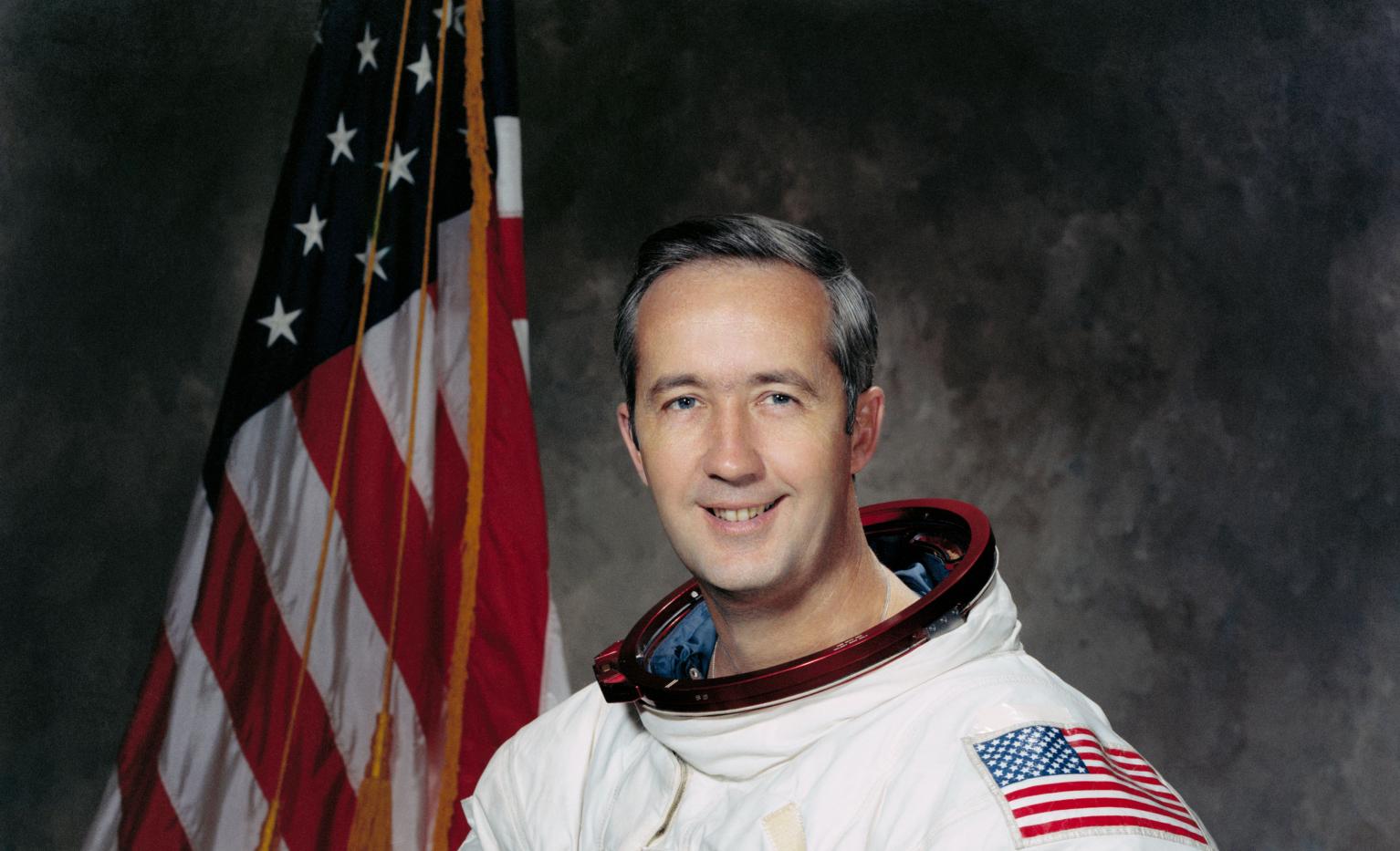 James A. McDivitt
Astronaut James McDivitt was born June 10th, 1929, in Chicago, Illinois. He graduated first in class from the University of Michigan and received a Bachelor of Science degree in Aeronautical Engineering in 1959. McDivitt joined the Air Force in 1951 and flew 145 combat missions during the Korean War in F-80s and F-86s. He later retired with the rank of Brigadier General. He is also a graduate of the USAF Experimental Test Pilot School and the USAF Aerospace Research Pilot course and served as an experimental test pilot at Edwards Air Force Base, California.
McDivitt served as command pilot for Gemini 4 in 1965. He was then the commander for Apollo 9—a 10-day earth orbital flight launched on March 3rd, 1969, with crew members David Scott and Russell Schweickart. This was the first flight of the complete set of Apollo hardware, the Command Service Module and the Lunar Module.
He became Manager of Lunar Landing Operations in 1969 and led a team that planned the lunar exploration program and redesigned the spacecraft to accomplish this task. In that same year, he also became Manager of the Apollo Spacecraft Program and was the program manager for Apollo 12, 13, 14, 15 and 16.