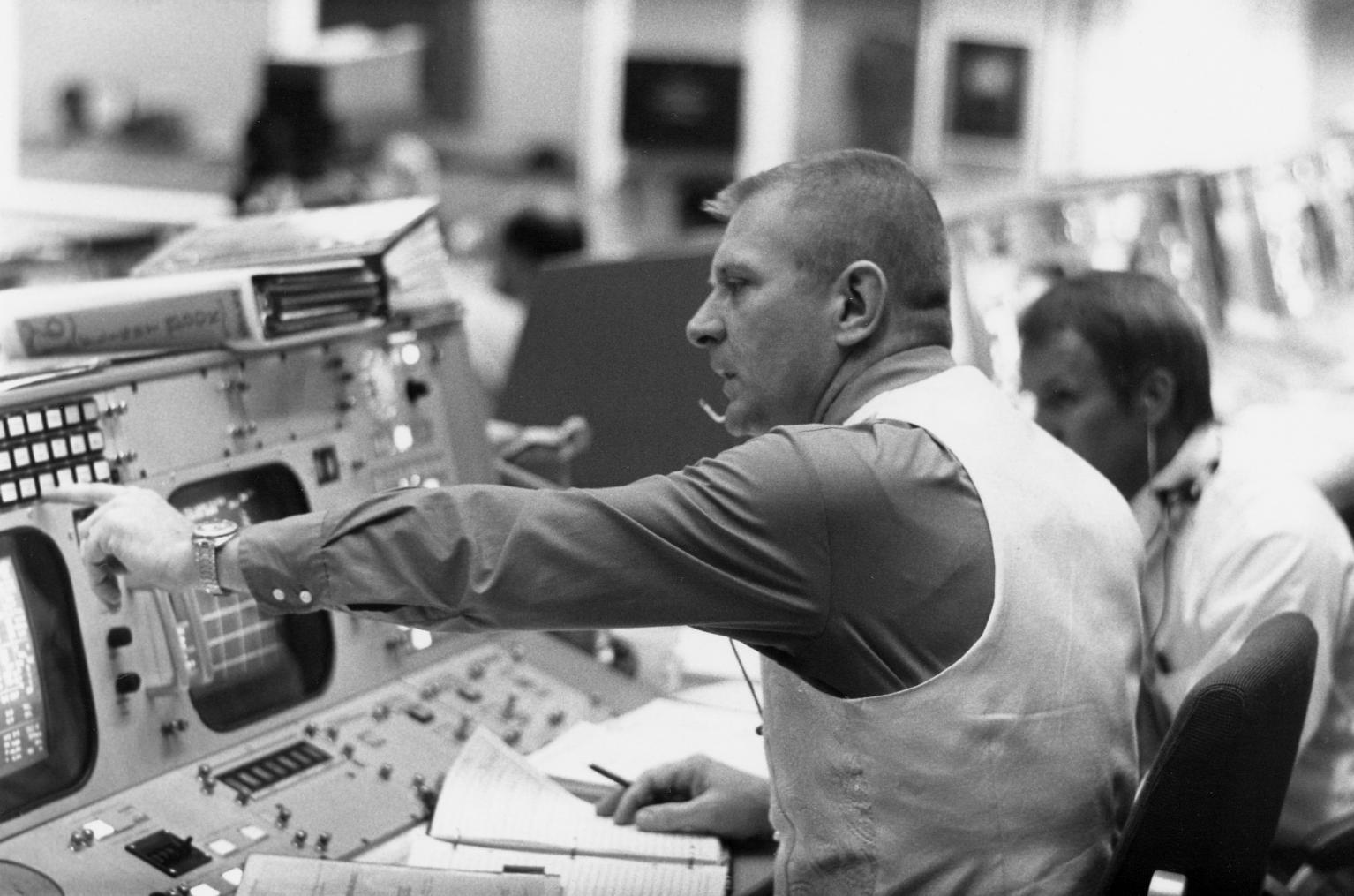 Gene Kranz
Eugene "Gene" Kranz was born August 17th, 1933. He received a bachelor's degree in Aeronautical Engineering in 1954 from St. Louis University. Kranz received a commission as a Second Lieutenant in the U.S. Air Force Reserve after completing pilot training at Lackland Air Force Base in Texas in 1955 and earning his wings. His work there eventually brought him to NASA's Space Task Group in Virginia. Kranz worked as a Procedures Officer for Mercury-Redstone and was promoted to Assistant Flight Director through some of the Gemini flights. He served as a Flight Director, the successor to NASA founding Flight Director Chris Kraft, during the Gemini and Apollo missions, for Apollo 5, 7, 9, 11, and 13.
When the Service Module exploded on Apollo 13, Kranz's team was on duty. For their work ensuring the astronaut crews returned home safely, he and the team were awarded the Presidential Medal of Freedom in 1970. He invented the The Kranz Dictum in an address after the Apollo 1 fire. In it, he said that Flight Control will be known by two words: "Tough" and "Competent." He wanted the engineers to be forever accountable and to never take anything for granted. "These words are the price of admission to the ranks of Mission Control," Kranz said.
After the Space Shuttle Columbia accident in 2003, NASA Administrator Sean O'Keefe quoted the Kranz Dictum to describe the changes that would be made in light of the disaster. Kranz eventually made his way up the NASA ladder and became Director of NASA Mission Operations by 1983. He retired in 1994.