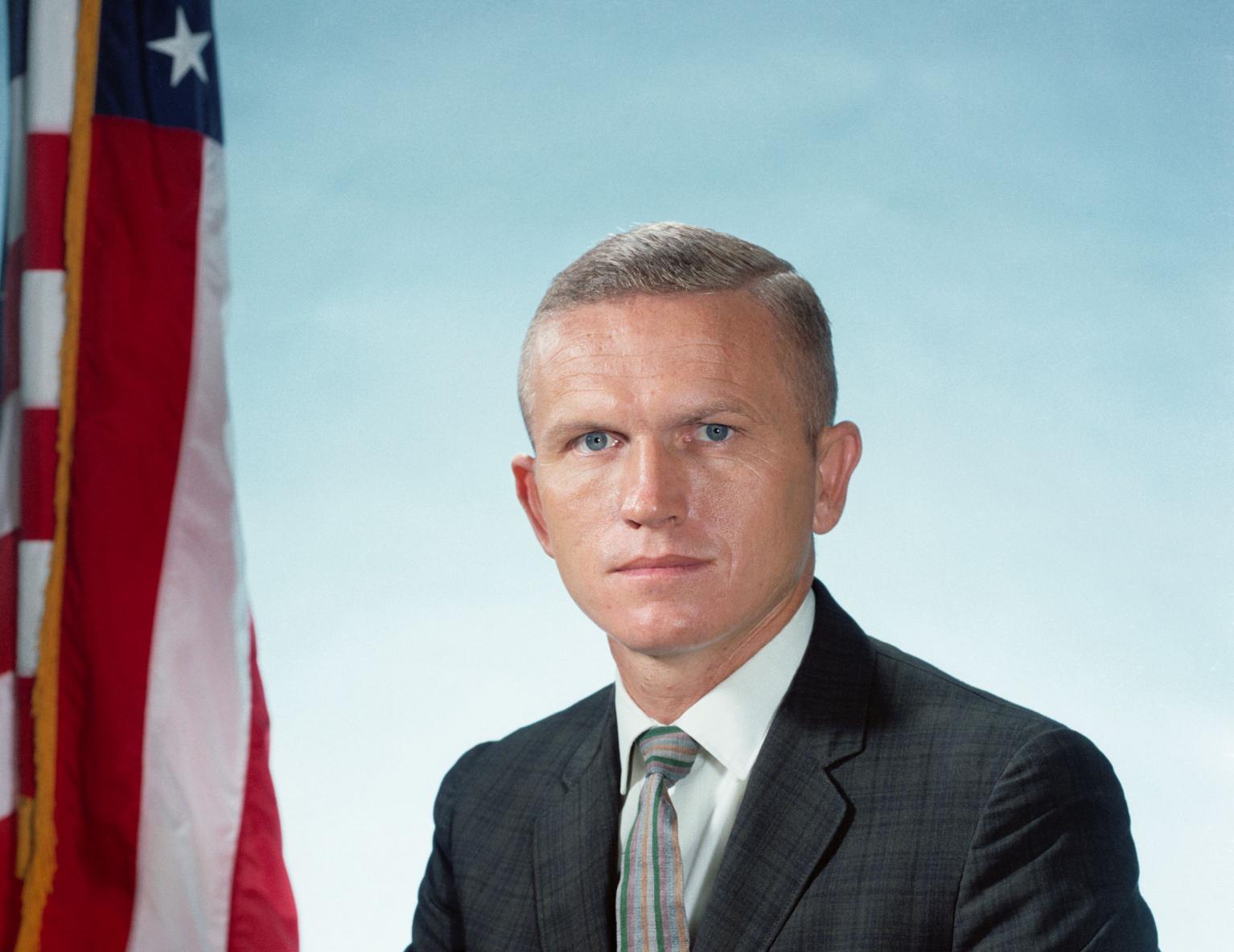 Frank F. Borman
Astronaut Frank Borman was born in 1928 in Indiana, but later moved to Arizona. He went on to earn a Bachelor of Science degree from West Point and joined the U.S. Air Force after graduation.
Prior to joining NASA's space exploration program, Borman served as a fighter pilot with the 44th Fighter Bomber Squadron in the Philippine Islands, then as an operational pilot and flight instructor in various squadrons in the United States until 1956. He became an assistant professor of thermodynamics and fluid mechanics at West Point in 1957, where he stayed until he began serving as an experimental test pilot for the USAF Aerospace Research Pilot School. Borman was selected as the backup Command Pilot for Gemini 4 and flew as the Command Pilot for Gemini 7.
After the tragic Apollo 1 fire, Borman was the only astronaut selected for the AS-204 Accident Review Board to investigate the cause of the fire and see what could be done to make the Apollo program safer. As the Commander of Apollo 8, Borman became one of the first humans to fly around the Moon, along with crewmates Jim Lovell and William Anders. In 1968, Apollo 8 orbited the moon ten times over the course of 20 hours, during which the crew made a Christmas Eve television broadcast where they read from the Book of Genesis—at the time, the broadcast was the most watched TV program ever.
Borman is a recipient of the Congressional Space Medal of Honor and is currently the oldest living former American astronaut, just eleven days older than his fellow astronaut Jim Lovell.