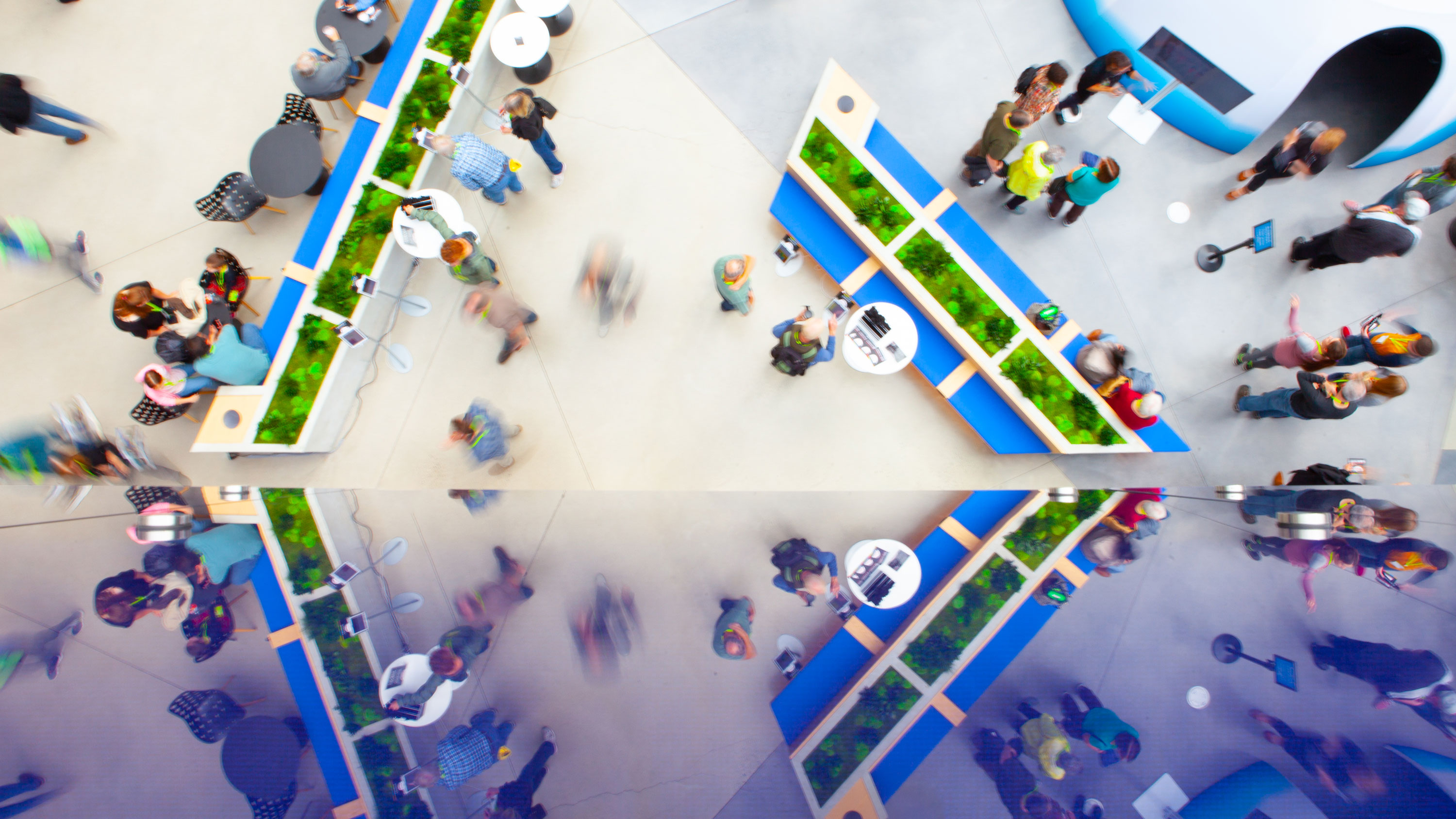 APRIL 8-11, 2019
SPACE SYMPOSIUM
If you are attending the 35th Space Symposium April 8-11 in Colorado Springs Visit booth #1139.  Draper will have give-aways and a live podcast highlighting the launch of Hack the Moon alongside our exciting future-facing projects in space exploration.
MAY 28 - OCTOBER 11, 2019
Hack the Moon LIVE Exhibit
Hack the Moon LIVE will be on display at Draper from May to October.
Stop by and explore exclusive Apollo artifacts, interactive installations, a traveling moon exhibit and more.
Location: Draper, 555 Technology Square, Cambridge, MA 02139
Hours: Monday – Friday, 12-4 PM
Fridays & Saturdays, 9-11 PM, July 26 - October 5
Admission: Free
MUSEUM OF THE MOON
Museum of the Moon is a touring art exhibit created by the UK artist Luke Jerram and will be a featured part of Hack the Moon LIVE, May 28 - October 6. The artwork measures seven meters in diameter and features detailed NASA imagery of the lunar surface at an approximate scale of 1:500,000. The spherical sculpture is lit from within and is a fusion of lunar imagery and moonlight.
The moon will be lit for the time on July 20 at the exact moment of the first moon landing 50 years ago. 
LUNAR LANDING SIMULATOR
Experience landing on the moon for yourself. Beginning July and lasting through October 11, head over to Hack the Moon LIVE and experience our Lunar Landing Simulation.
Hours of Operation: Monday - Friday, 12-2 PM
JULY 20, 2019
50TH ANNIVERSARY CELEBRATION
Join us at the Apollo 11 moon landing 50th anniversary celebration on July 20. We have festivities and retro activities planned from day to night.
More details to come! Check back to this page or follow @wehackthemoon to stay up-to-date on the latest.