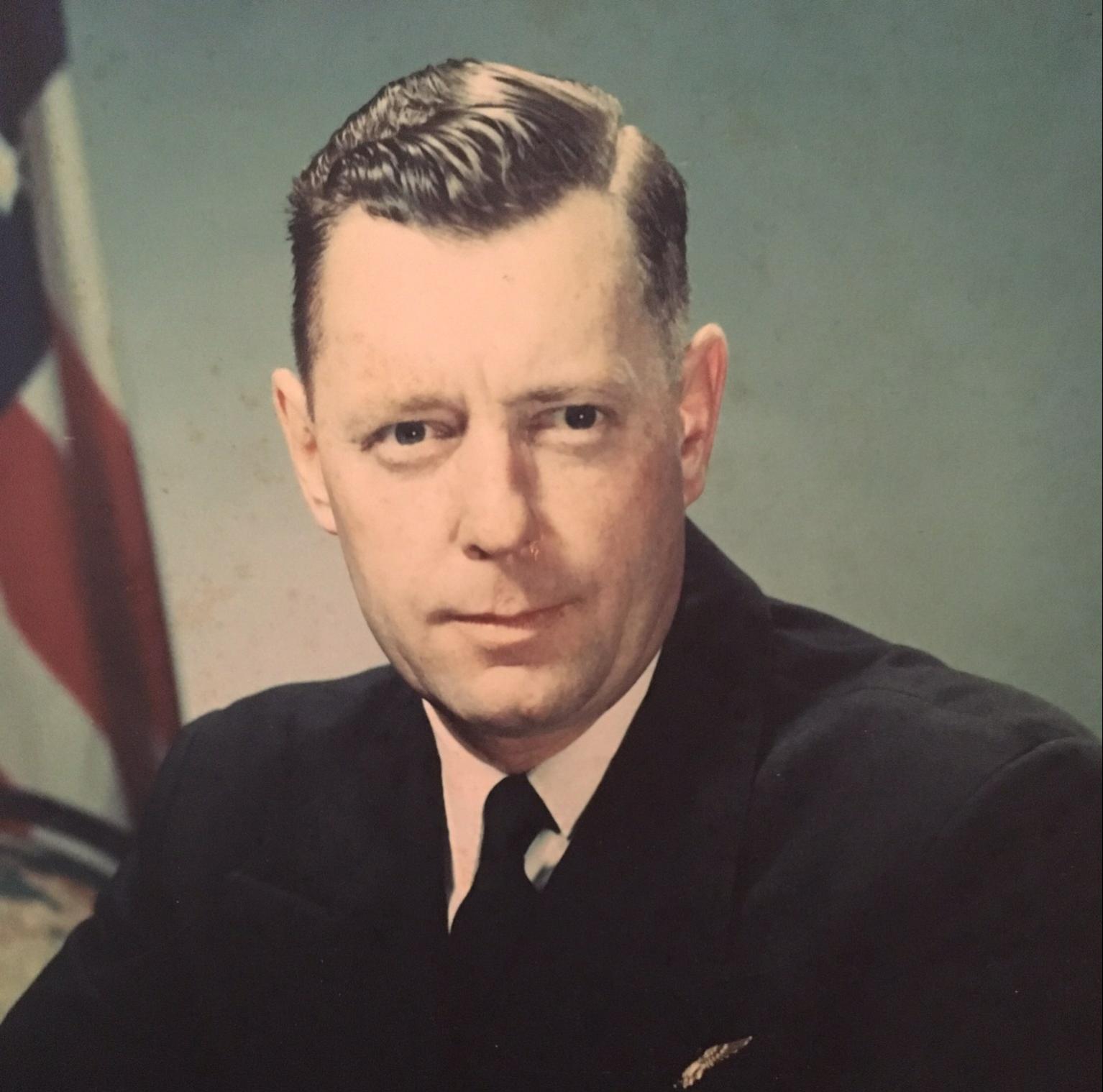 Robert C. Millard
Director of Project Management
Robert C Millard graduated from the U. S. Naval Academy in 1938.  He was stationed on the battleship USS Tennessee in Bremerton Washington where he meet his wife to be Barbara Hamer Millard.  Later the following year Lt. Millard went to flight school in Pensacola Florida shortly before World War II.
During WWII, at the age of 27, Millard was a Navy pilot and part of the U.S Navy's VP-84 squadron.   His squadron was stationed in Iceland, protecting Allied merchant vehicles from German U-boats and conducting anti-submarine sweeps in the Northern Atlantic.  Piloting the PBY 'Catalina' aircraft, Millard participated in 4 of the 31 U-boat attacks during the war, including the sinking of U-408 as well as another probable sinking.
Captain Millard was a career Navy officer retiring in 1961 as a Captain.  After the war Captain Millard was stationed in the Panama Canal Zone in a submarine patrol squadron, flying seaplane (PBMs).  Later, on the East coast, he commanded a squadron of P2V submarine hunters out of Quonset Point RI & Patuxent MD.  Captain Millard was then assigned as an Executive officer on an aircraft Carrier stationed in San Francisco followed by the command of a Guided Missile Group in Hawaii.  In this command he oversaw development of a prototype controlled missile that later became the Cruise Missile.  Captain Millard's last duty station was at the Navy Department in Washington D. C. 
After retirement from the Navy, Captain Millard moved to Manchester Massachusetts, where he worked for several years at Raytheon before joining Draper (formerly the MIT Instrumentation Lab).  In 1964, Captain Millard was the director of Project Management at the MIT Instrumentation Lab during the Apollo project.  He was a liaison with NASA engineers and managers during the development, testing & implementation of the Apollo Guidance systems to get the astronauts safely to moon & back.
After retirement from Draper, Captain Millard spent time with his real passion sailing his beloved Sailboat "Nomad" out of Manchester by the Sea with his wife Bobby (Barbara) cooking Hot Pastrami sandwiches for the crew.