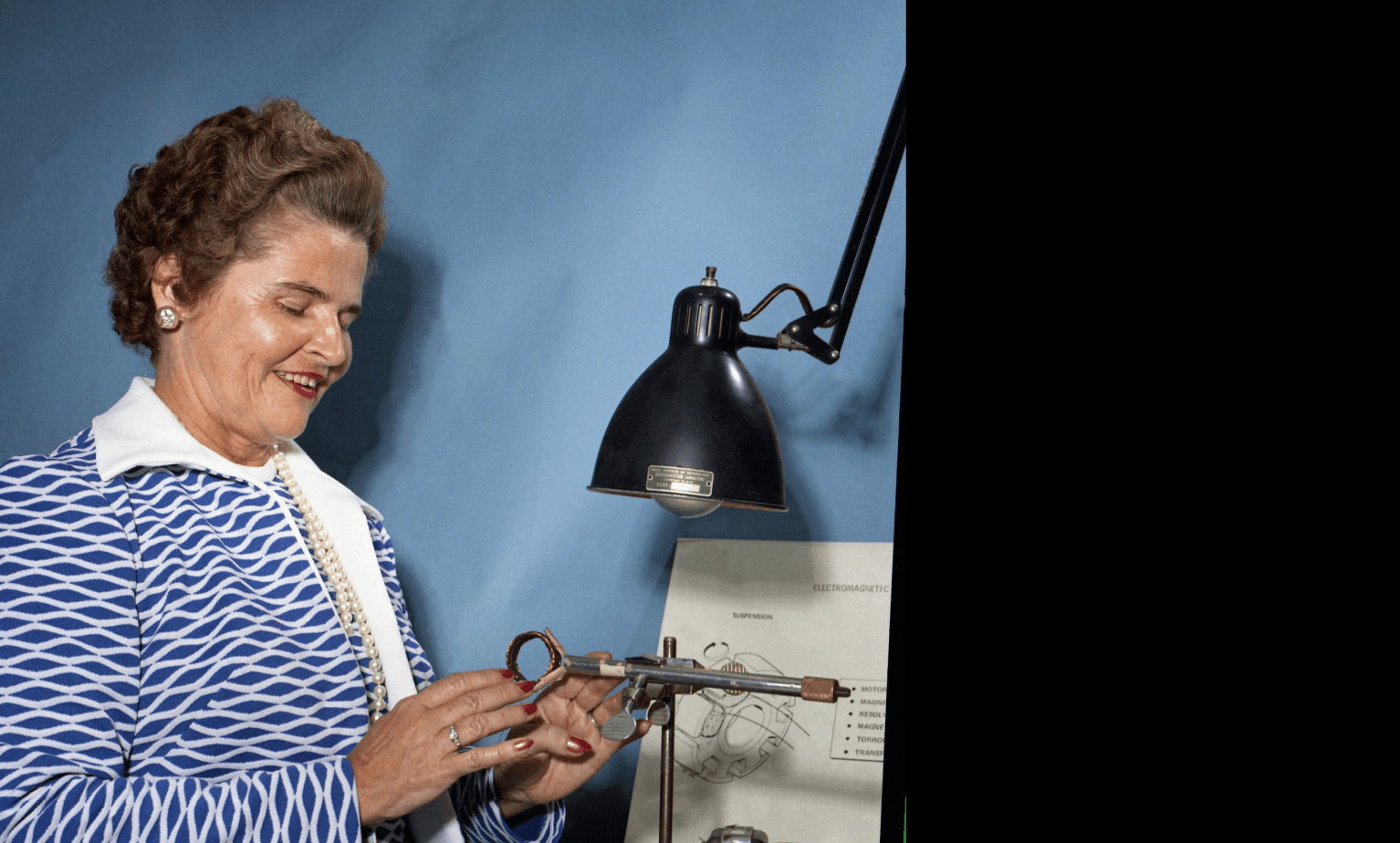 Marie L. Layman
Marie Layman worked joined the MIT Instrumentation Laboratory in 1957. Over the course of her long career she became a senior coil winder within the Electromagnetic Section of the Component Development Department. She worked on gyroscopes and countless other navigation instruments. Her skillful fingers wound thousands of yards of copper wire around the miniature motors that went into the prototype guidance systems for the Polaris, Poseidon, and Apollo programs.
Despite the repetitiveness of her work, Layman truly enjoyed it; stating in a 1974 Draper D-Notes publication, "I have a great deal of pride in my work. My work must pass inspection, and I believe that I can hand-wind a motor as fast and as well as any machine designed to do the job. I don't allow myself to focus on a single piece of work. I see each motor as part of a larger effort."
Layman retired from Draper in 1989 after 32 years with the lab. Without the contributions she and others like her made to the programs, it is likely the Apollo Project would not have been successful.