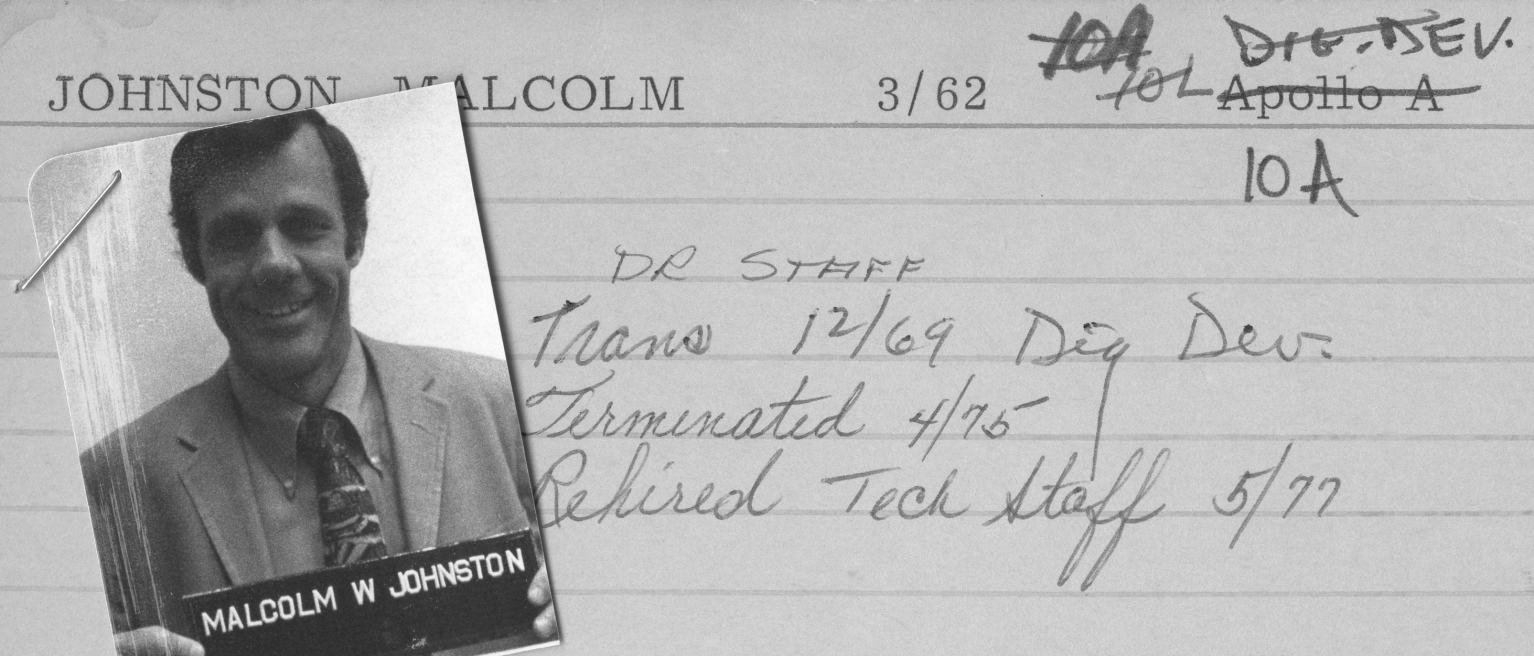 Malcolm Johnston
Malcolm Johnston joined the Instrumentation Lab in 1962 after studying at Cornell University. He became part of a Systems Engineering Group, where his first task was figuring out how to keep the moon landing site visible to the astronaut crew in all aspects of the landing process. It was a test of his abilities that ended up incorporated into the final product.
Johnston shifted around at the IL, supporting various teams in the fluid environment. He moved to simulated flights (Sim Flight), ensuring that both the hardware and software were functioning and any issues weren't because of the simulated test software. He wrote software for Sim Flight, which was used frequently before each launch. Soon after, he was appointed the MIT representative on a panel run by Bill Tindall. Johnston liaised between Houston and the Lab, funneling questions and answers between the two and becoming close with the astronauts who visited the Lab for training.
When he retired from Draper in 1994, Johnston served on the Board of Directors for Mass Audubon and Dartmouth Natural Resources Trust as well as many other conservation focused organizations. He was deeply involved in helping the community and environment up until his death in 2017.