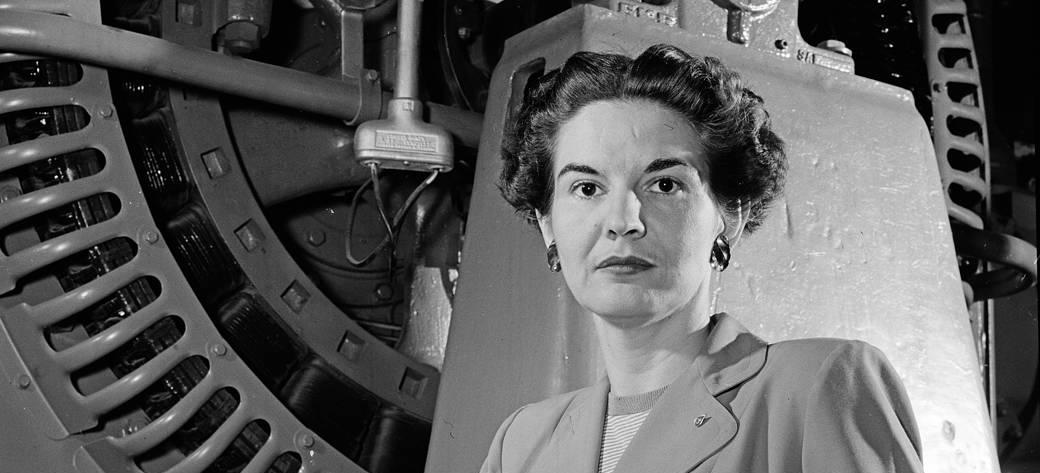 Kitty O'Brien Joyner
In a precedent-setting move, the NACA Memorial Langley Aeronautical Laboratory (LMAL) hired Kitty O'Brien (O. B.) Joyner in Sep. 1939 as an electrical engineer (junior civil engineering aide), making her the first woman engineer hired by NACA Langley. Joyner worked for NACA and later NASA Langley for several decades and rose to the rank of Branch Head of the Facilities Cost Estimating Branch, Office of Engineering and Technical Services. She also managed several wind tunnels, including supersonic wind tunnels, before leaving NASA in May 1971.
In addition to being a member of the Institute of Electrical and Electronic Engineers, she served as an Honorary Life Member of the Engineers Club of the Virginia Peninsula. Joyner was also an organizer for the Charles Parish Chapter, Daughters of the American Revolution and the recipient of the United Daughters of the Confederacy Winnie Davis Award. She graduated from Sweet Briar College in 1937. Interestingly, Joyner was the first female to graduate from the University of Virginia's Engineering Program in 1939 and was granted admission into the UVA School of Engineering as a result of winning a law suit against UVA for possessing an all-male Engineering School prior to her lawsuit. Thus, Joyner became a trend setter in the academic ranks before becoming a trailblazer in the field of aeronautical research. While at UVA, she was the recipient of the Algernon Sidney Sullivan Award.
In 1964, Kitty was married to Upshur T. Joyner, who was a physicist at NACA/NASA Langley for 40 years and was best known for his research contributions at the NASA Langley Landing Loads Dynamics Facility (LLDF). Upshur retired from NASA Langley in 1971.   Kitty O'Brien (O. B.) Joyner (Jul, 11, 1916 – Aug. 16, 1993)