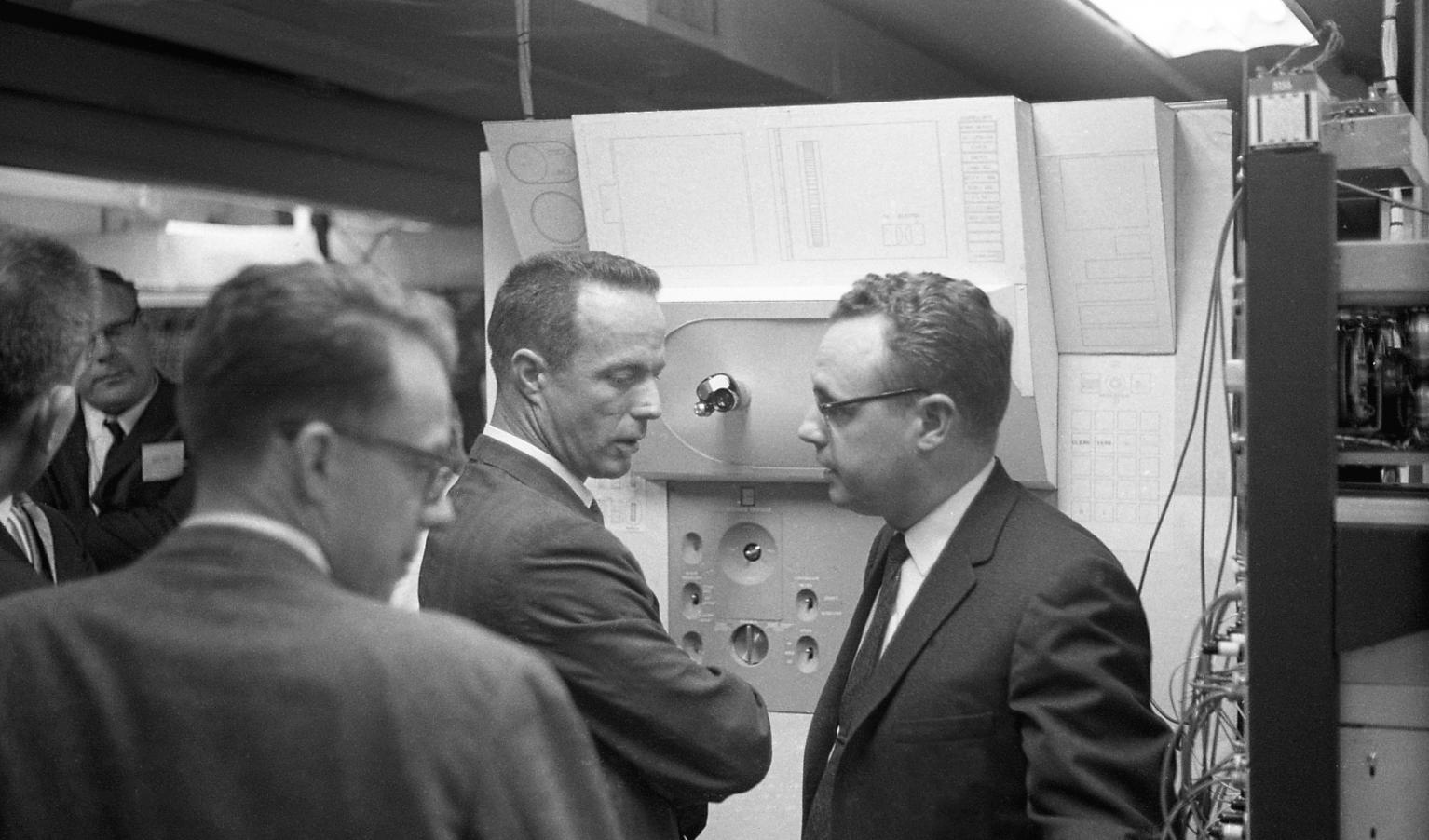 James L. Nevins
Director of Man/Machine Systems Division
After serving in the Army during World War II, James L. Nevins Jr. earned a Bachelor's degree in Electrical Engineering from Northeastern University and a Master's degree in Aeronautical Engineering from MIT. During the Apollo Program at the MIT Instrumentation Lab (now Draper) Nevins worked in computer science as the Director of the Man/Machine Systems Division. The division was responsible for designing how the astronaut crews would use, interact, and interface with the entire guidance, navigation, and control system. This was a daunting task, taking into consideration the astronaut's physical limitations inside the spacecraft and space suits, need to perform navigation tasks, and need for the system to clearly communicate information.
After the Apollo missions, Nevins spent much of his career developing automated manufacturing systems. He retired from Draper as Deputy Associate Director after 40 years and became a consultant at Arthur D. Little. He held several patents for his work in robotics and was a prolific author in the field.
Nevins was married to Mabel A. (Rose) Nevins for 64 years and the pair had three children. In his spare time he was active in his community and an avid participant in outdoor activities including skiing, hiking, scuba diving, snorkeling, sailing, and more. James Nevins passed away in 2012.