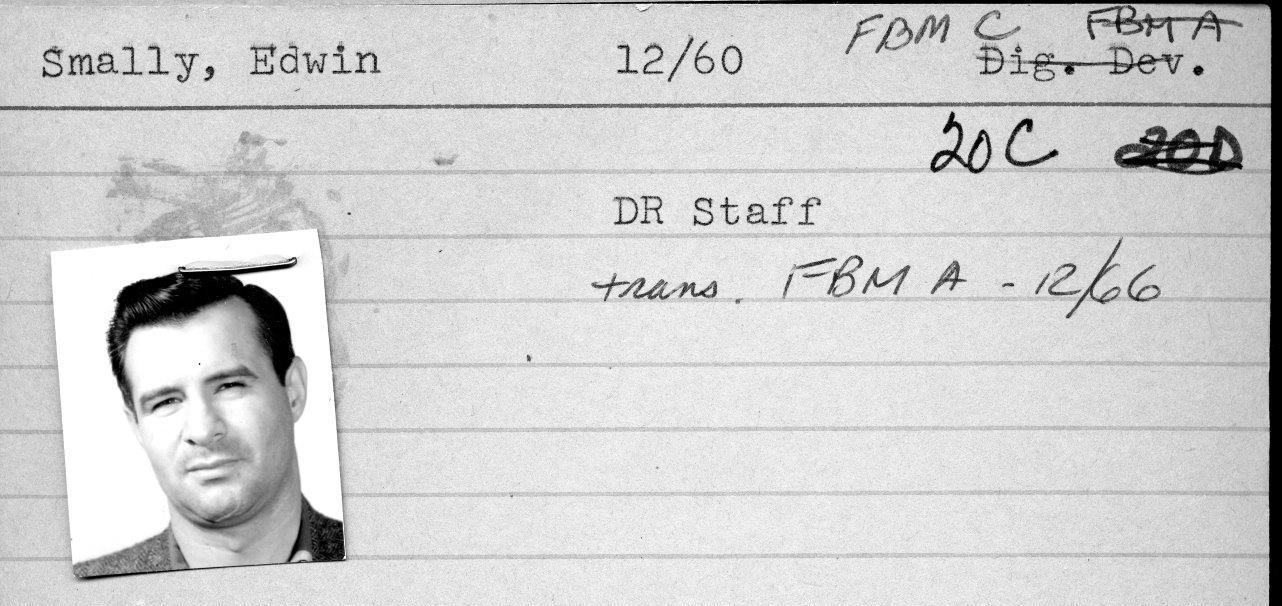 Edwin Smally
Edwin "Ed" Smally joined the MIT Instrumentation Lab in 1959 to work with Ramon Alonso and Al Hopkins on the team responsible for design of the Apollo Guidance Computer (AGC).  Smally was responsible for designing ways to test the computer and the DSKY to verify the computer would work as designed in the extreme environments of space.  After Apollo Smally continued to work at lab designing tests for the guidance system computer on the Poseidon missile and ultimately for the Trident missile.
Smally presented papers about testing at 3 conferences over the years. One was a paper at the COMCON Conference at San Francisco, September 12-14, 1972 on "Computer controlled software-diagnosis of an Airborne Computer". Another was a paper at the Automatic Support Symposium at Philadelphia, Pennsylvania on November 13-15, 1972 on " Computer Controlled Software Diagnosis of an Airborne Computer".The third was at the IECI International Conference and exhibit on Industrial Control and Automation at San Francisco, California on November 9-12, 1981 on "Integration of Multiple Guidance-System tests into one Software Program"
Smally still works part time for Draper in Florida.