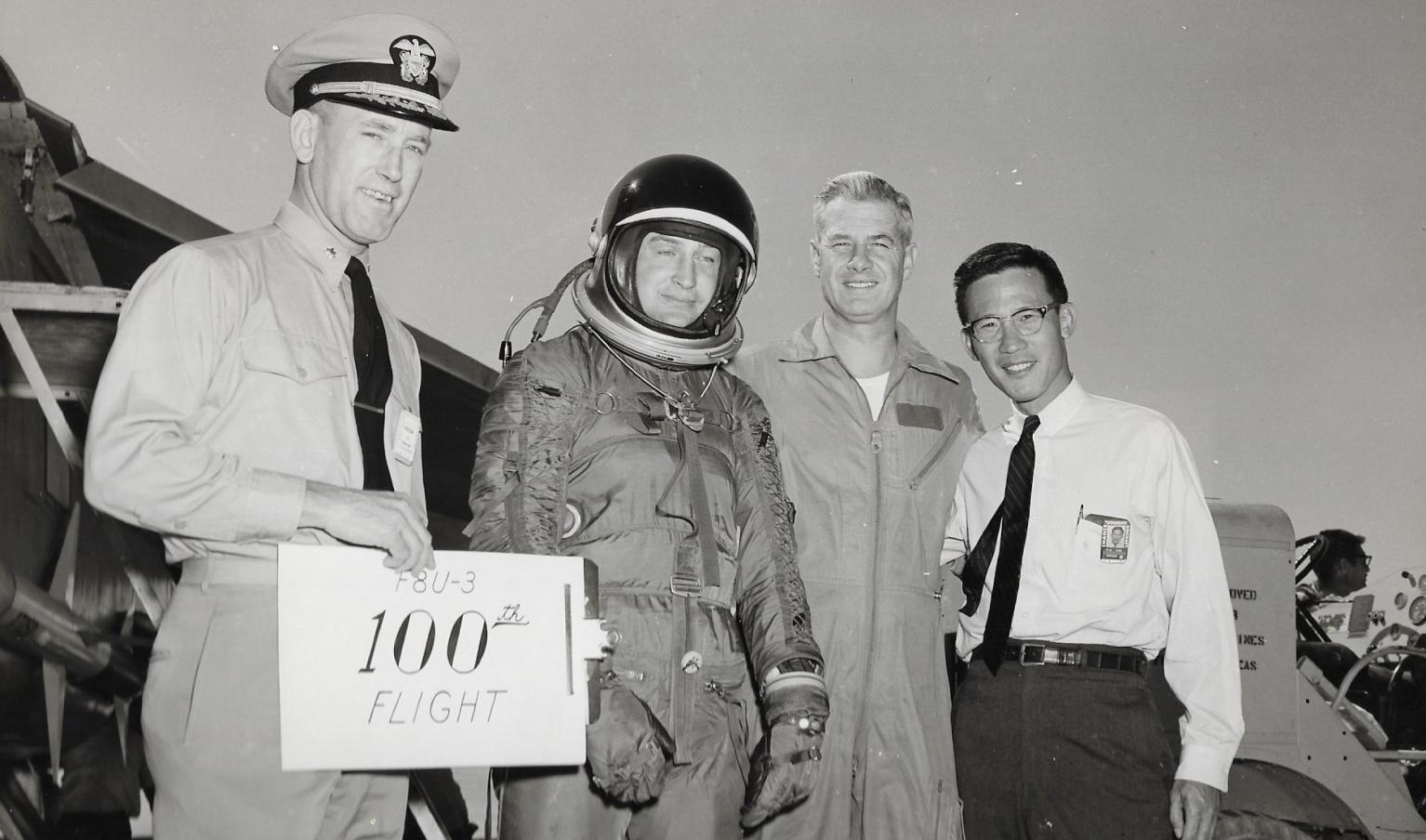 Conrad A. Lau
Conrad Albert Lau, aeronautical engineer, inventor, executive, known to his friends and business associates as "Connie", was born in 1921 in the British West Indies.  Conrad received his BS and Master's degree in Aeronautical Engineering degree from MIT in 1943. 
Conrad joined Chance Vought Aircraft, Division of United Aircraft Corporation upon graduation from MIT in 1943.
Conrad made significant personal contributions to the United States Defense programs beginning with the F4U Corsair of World War II fame flown by both Navy and Marine Corp pilots.
Lau also played a role in the early conceptual spacecraft system designs for Apollo.  He authored a critical January 1960 study called Technical Proposal for a Manned Modular Multi-Purpose Space Vehicle which outlined a system he called Project MALLAR (Manned Lunar Landing and Return.)   It was a multi-modular spacecraft concept, which was reviewed by NASA's manned spaceflight team. Ultimately NASA fully developed its Lunar Orbit Rendezvous (LOR) system with Command, Service and Lunar modules, but it was early work by engineers like Lau and others that helped to convince John Houbolt and NASA engineers that LOR was the way to get to the moon and back.
Lau had many professional interests.  He was associate fellow in the American Institute of Aeronautics and Astronautics.  He served as an advisory member of the National Aeronautics and Space Administration Committees on Aerodynamics and Aircraft Design for many years.  Lau devoted his entire professional career to Vought Aeronautics and through his initiative, superb intelligence, and human warmth, he had advanced rapidly from the position of Junior Aerodynamics Engineer to Director of the U. S. Navy VAL Light Attack Aircraft, Program for LTV. 
Lau, died of cancer in 1964, five years before the historic moon landing, but is remembered by his family and colleagues as an extremely talented engineer who like thousands across the country played a role in the Apollo program.