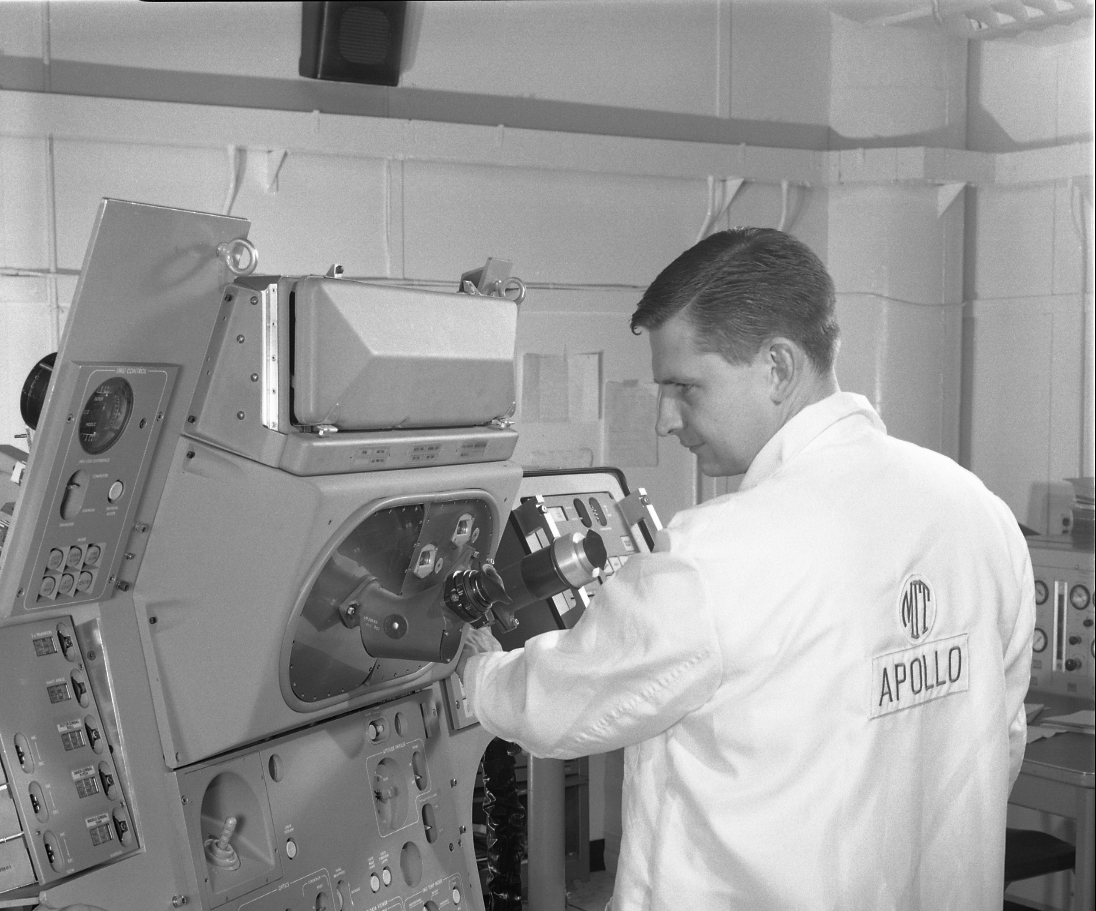 Ain Laats
Ain Laats was born in Estonia on October 6, 1935. His family left Estonia and lived in displaced persons housing in Germany from 1945-1951. Laats immigrated to the Unites States as a teenager and became a citizen in 1955. He graduated from New York City College in 1958 with a Bachelor's degree in Electrical Engineering. Immediately upon graduation Laats went to work for General Electric on the Polaris Submarine Missile Guidance in both Pittsfield, MA and Sunnyvale, CA. In 1963, Laats moved to Massachusetts permanently, married Virginia "Ginny" Dunn, and joined the MIT Instrumentation Laboratory (now Draper).
At the Instrumentation Laboratory, Laats worked in mechanical engineering. He was assigned to the hardware group and his initial job was conducting environmental testing on the Primary Guidance, Navigation, and Control System (PGNCS) components; such as vibration and shock tests. Later on, he became the System Test Laboratory engineer where he performed various tests on the PGNCS as a whole, instead of individual components. Laats and his colleagues were responsible for ensuring that no matter what happened, the system stayed within the parameter limits (like temperature ranges) that it required to function.
In 1970, Laats left working on the Apollo missions but remained at Draper working to develop guidance systems for the military. He completed Harvard Business School's Program for Management and Development in 1976. Other projects Laats worked on while at Draper included program manager for the development of the peacekeepers missile system and improving the accuracy of the trident missile system. Laats retired from Draper Labs in 1996.